The Band traveled to Cincinnati August 26-29 for the 98th National American Legion Convention. Program selections this year were Children's March (Grainger), Bullets and Bayonets (Sousa), and An Original Suite (Gordon Jacob). The band performed exceptionally well, earning a score of 93.7 and was named 2016 Champion at the National Concert Band contest.


photo by Kim Drake
The performance may be viewed in its entirety on the American Legion's Streaming Service.
Kansas City's performance begins around 1:55 on the full stream.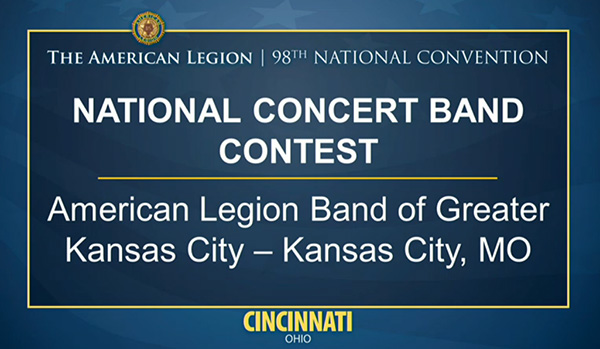 Following the National parade on Sunday afternoon, the band returned to Kansas City and resumed regular Monday night rehearsals in preparation for the remainder of the Fall 2016 schedule. Photos provided by Kim Drake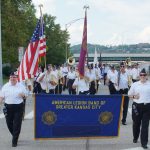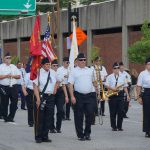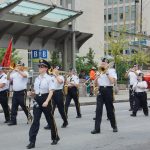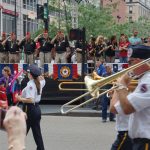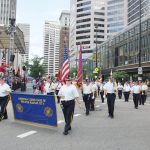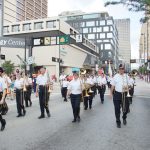 The American Legion Band of Greater Kansas City has an 90+ year tradition of offering public concerts and performing at public and patriotic events throughout Missouri and Kansas. The Band was formed shortly after the close of World War I and has previously been known as the "Official Band of the Liberty Memorial," "Harry Truman's Band," and the "American Legion National Championship Senior Band." Since 1951, the Band has competed in every annual American Legion Senior Band Competition and is the only ensemble to do so, most recently earning the title of National Champion in 2016 in the National American Legion Convention in Cincinnati. The Band is a Missouri-nonprofit corporation and a 501(c)(3) organization.